Portfolio Solutions
In the world of investment management, the ability to identify and capitalize on high-quality investment opportunities is critical to achieving long-term success. UX Wealth Partners sets itself apart from traditional TAMPs by leveraging AI and ML algorithms to optimize the investment selection process, ensuring that financial advisors can offer their clients the best possible investment options.
Adapt and Evolve
At the heart of UX Wealth Partners' investment selection process are best-in-class proprietary technology driven investment engines, which utilize advanced techniques to analyze vast amounts of financial data and identify unique investment opportunities. These cutting-edge technologies enable the platform to adapt and evolve in response to changing market conditions, ensuring that the investment options available to advisors remain relevant and well-suited to their clients' needs.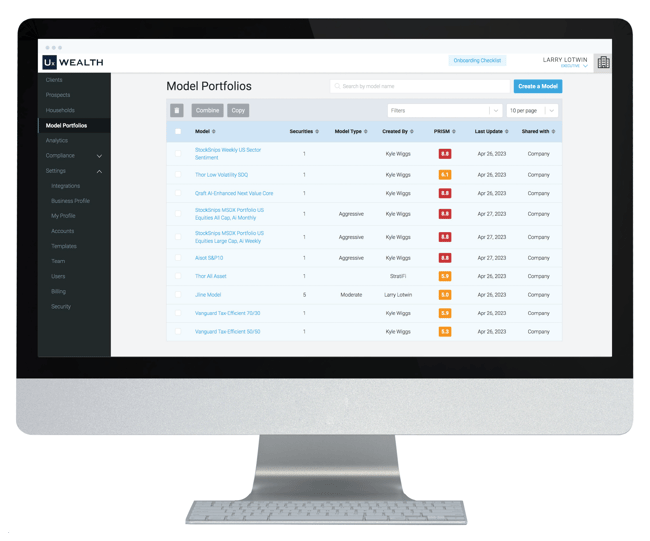 Enhanced Risk Management Capabilities
In addition to providing a more extensive and diverse range of investment options, the AI-driven investment engine also enhances the risk management capabilities of the platform. By constantly monitoring the global financial markets, the engine can identify emerging risks and opportunities, enabling advisors to adjust their clients' portfolios proactively and minimize potential losses.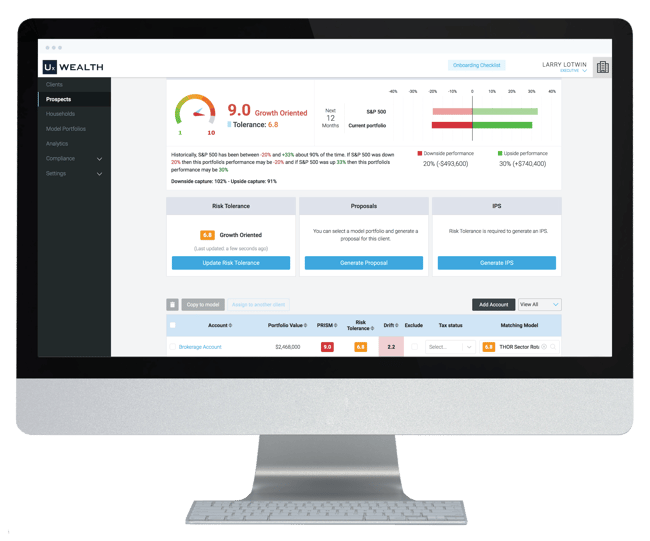 Efficient Portfolio Management
Our AI-driven investment platform enables more efficient portfolio management and reduces the need for human intervention, resulting in lower operational costs. These savings are passed on to advisors and their clients in the form of lower fees, ensuring that they can access best-in-class investment management services without breaking the bank.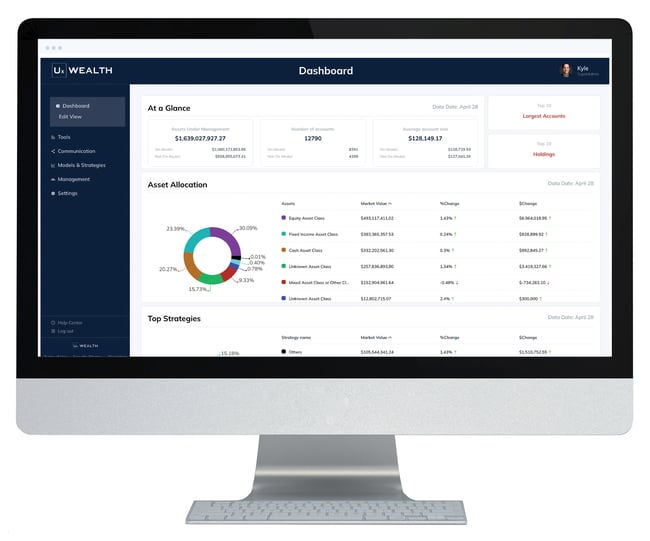 Unique Investment Opportunities
The platform scans the global financial markets partnering with best in-class AI-driven investment companies, identifying unique investment opportunities that may be overlooked by traditional asset managers. This means that advisors have access to a more extensive and diverse range of investment options, enabling them to create bespoke portfolios tailored to each client's individual needs, risk tolerance, and financial objectives.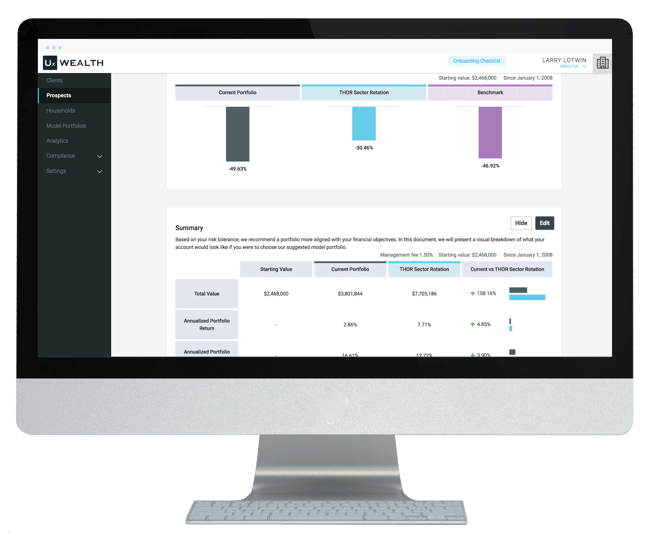 Creating An Unfair Advantage
The landscape of financial services is experiencing a paradigm shift as technology continues to disrupt traditional investment management practices. Advisors and RIAs must adapt to these changes to remain competitive and provide the best possible outcomes for their clients.
Watch this recorded demo to learn more about the unmatched investment marketplace, platform flexibility, market exclusivity, comprehensive support, and compelling pricing of UX Wealth Partners.
Get Powered by UX Wealth Partners
The RIA of the future is bold. And together with UX Wealth Partners, a new frontier is at hand. If you are a forward-thinking advisor who seeks to differentiate themselves, experience exceptional growth, and exceed client expectations, schedule a call to learn more.